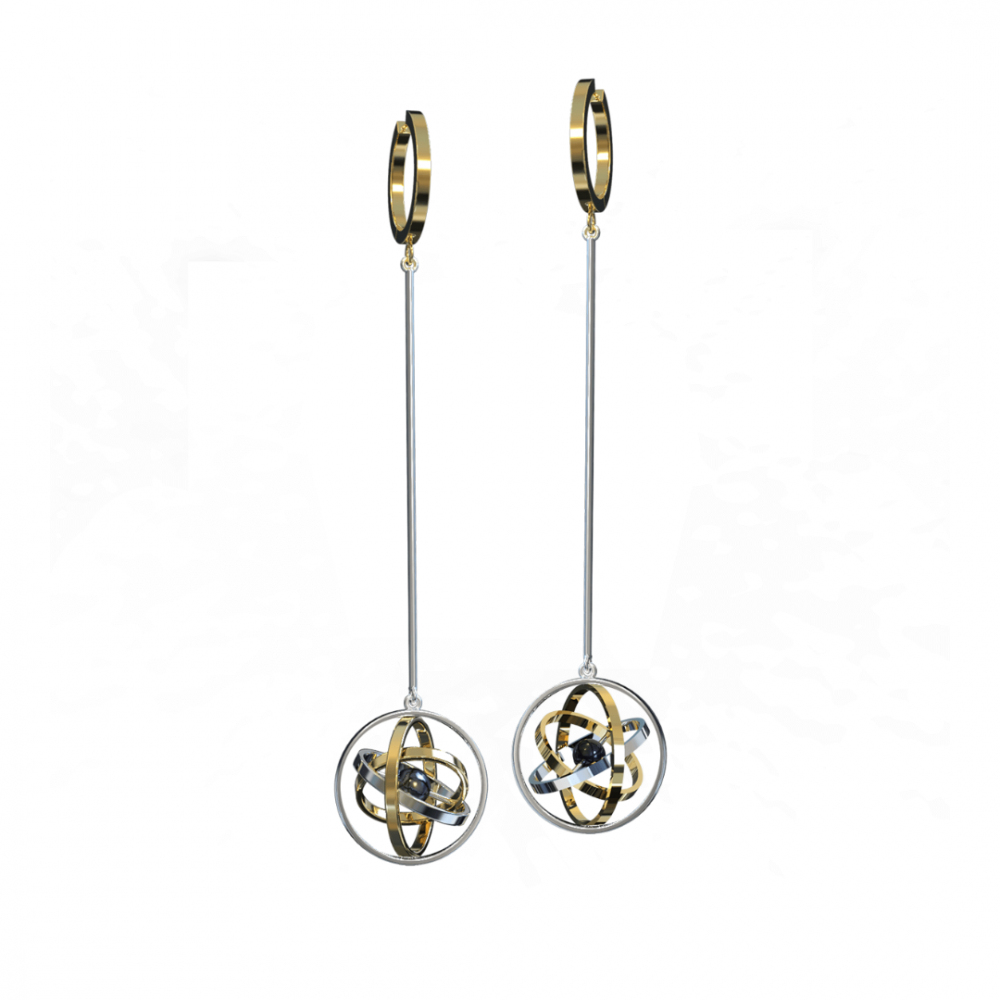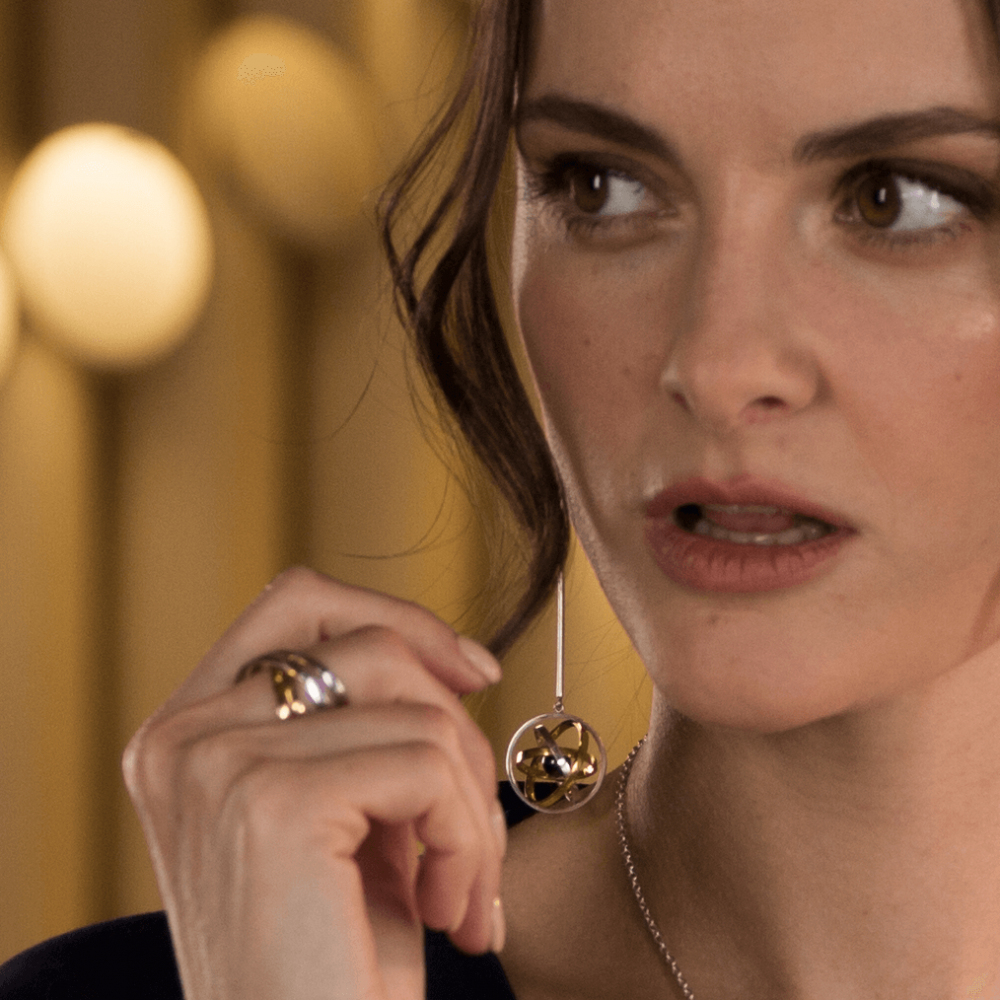 "Spheres" silver earrings with Swarovski black pearls
Four concentric rings, two silver and two gold plated, with a black pearl inside, hanging from a long silver stick.
The shape of the earrings is inspired by the Armillary Sphere, but you can see here both the structure of the atom and the star system with the orbits of the planets. Or two galaxies of your own.
The total height of each earring is 10.5 cm.
Weight11 gr
Hallmark925
InlaySwarovski black pearls
Diameter22 mm