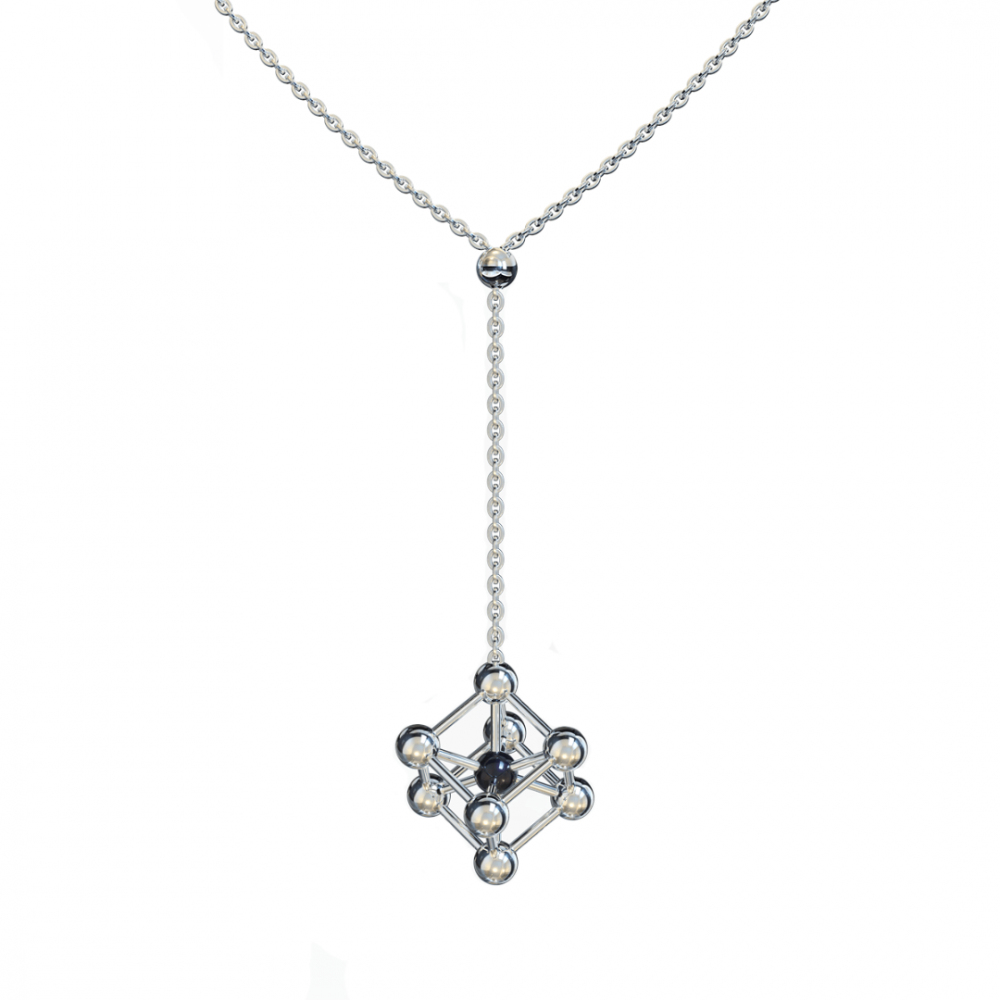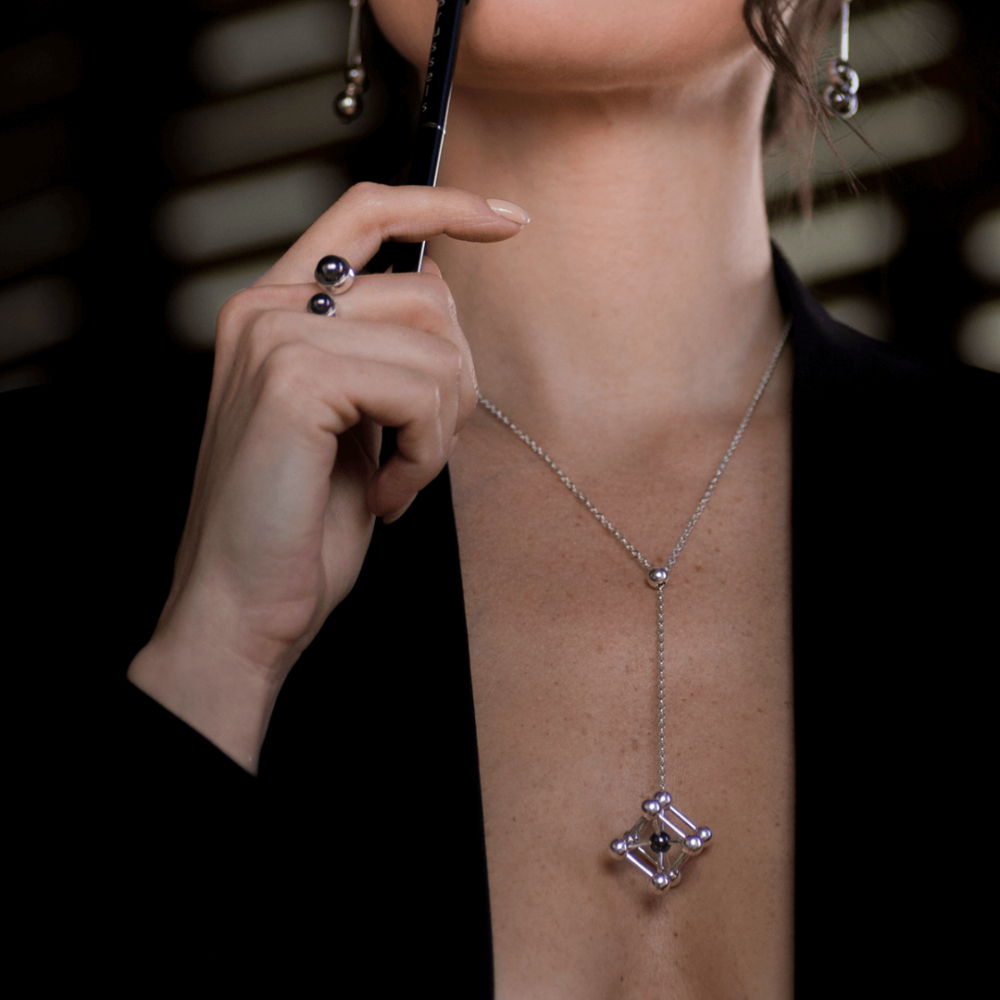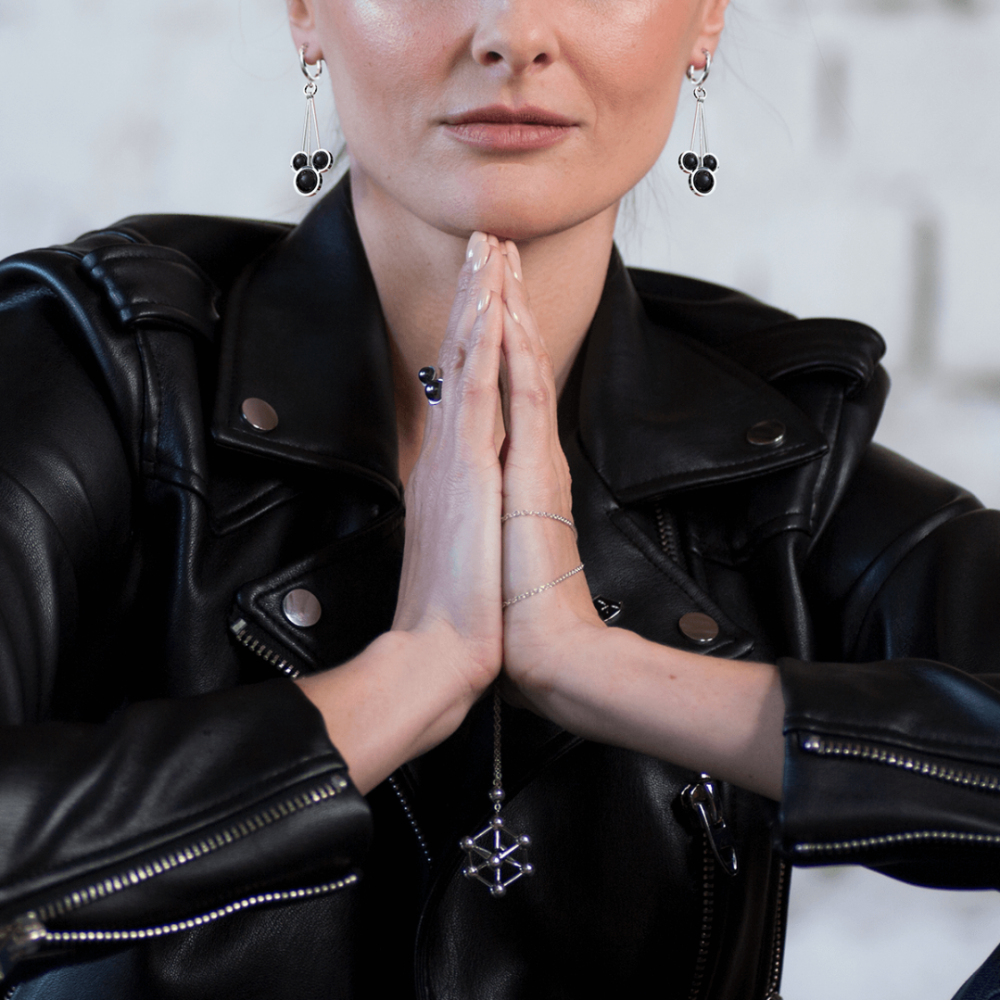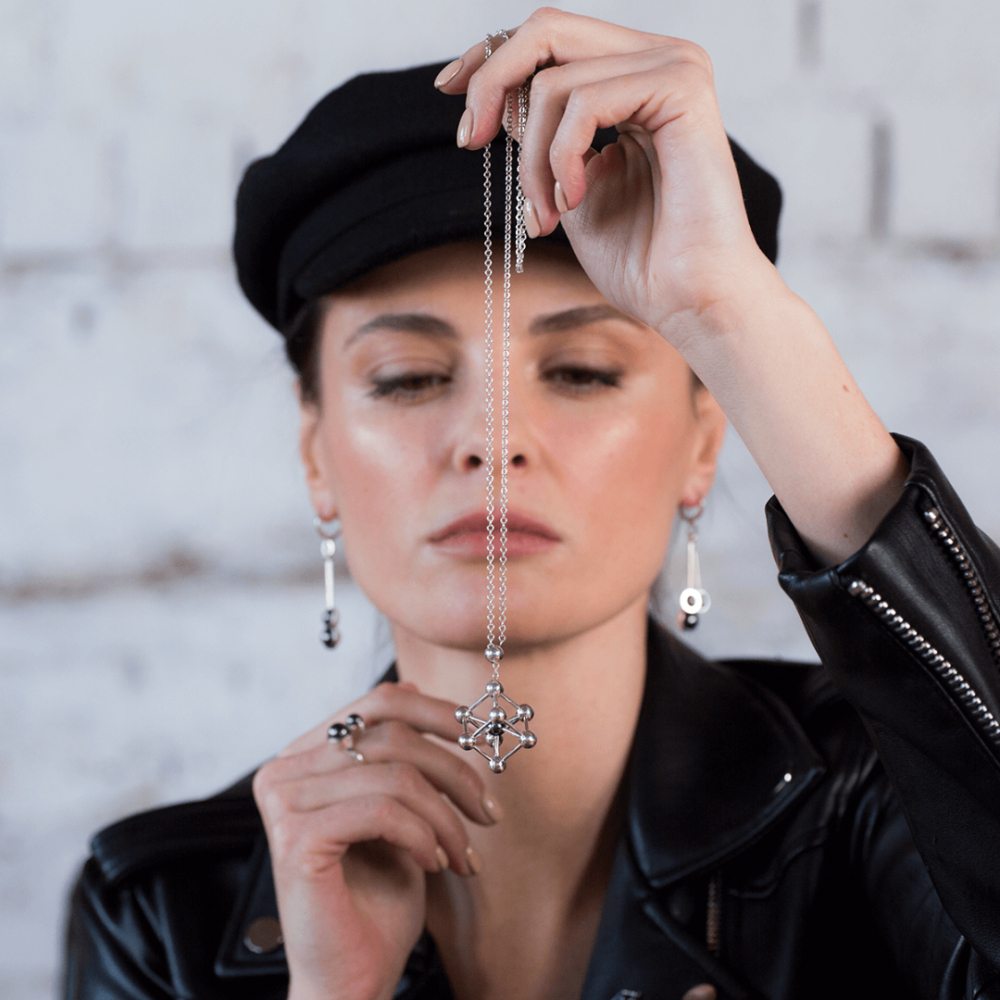 "Atom" silver necklace with Swarovski black pearl
This "Atom" sophisticated silver necklace is cast as one piece, with no joints. Swarovski black pearl mysteriously shines inside.
A special feature of the necklace is a one-piece chain that you can adjust with a sliding silver bead. The maximum chain length is 60 cm.
Weight15 gr
Hallmarksterling silver
InlaySwarovski black pearl
Diameter20 mm