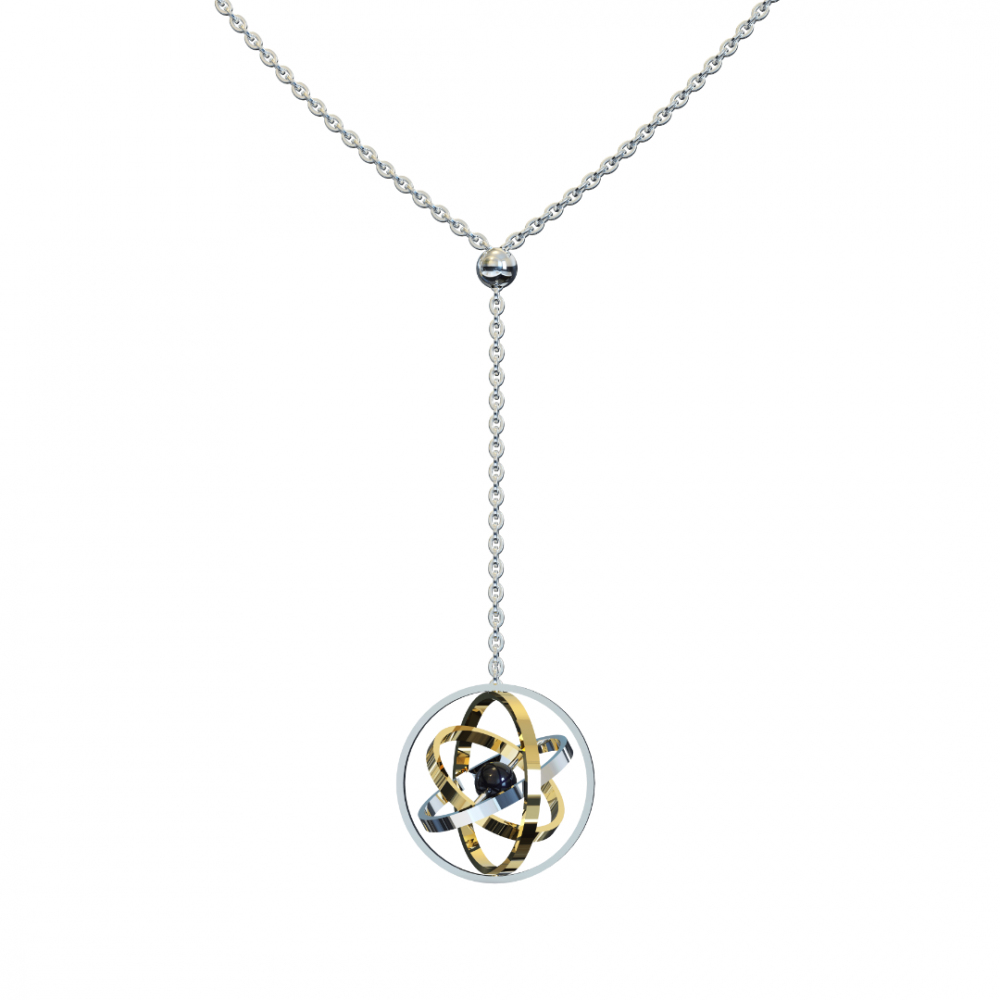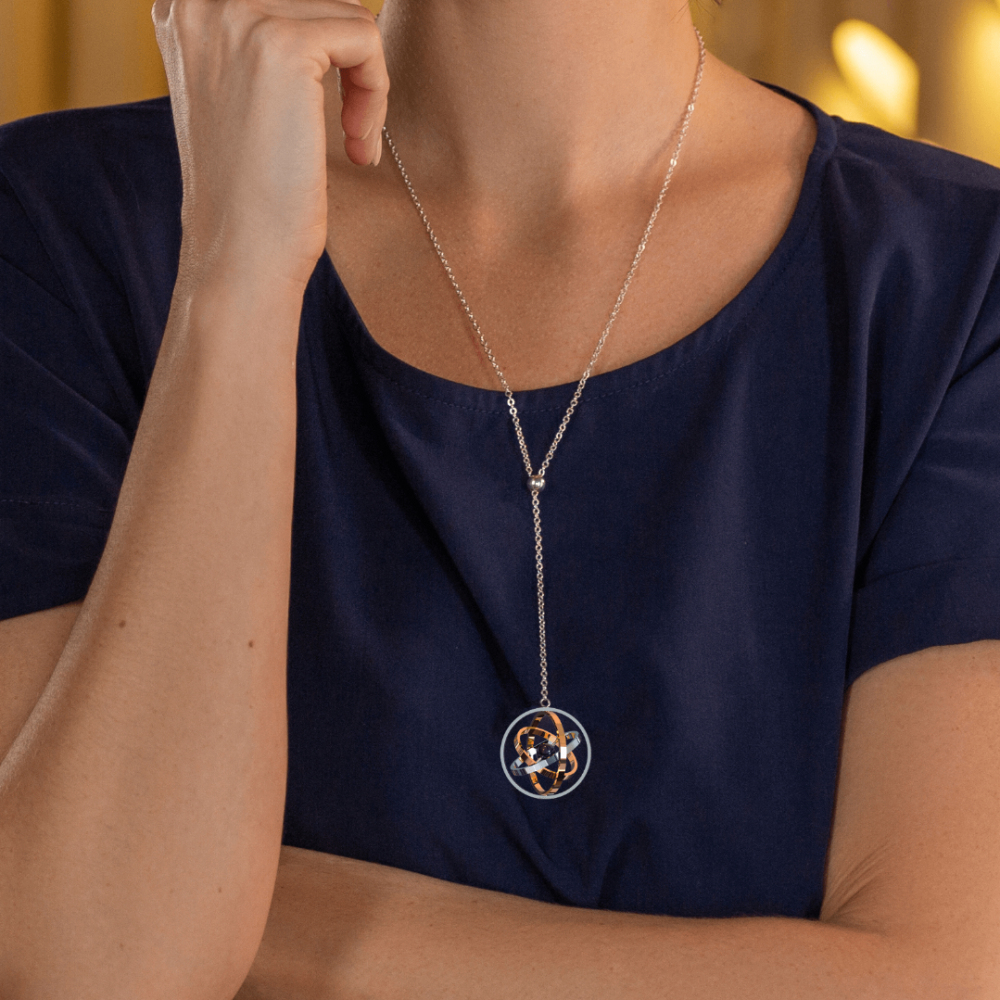 "Spheres" silver necklace with Swarovsky black pearl
Four concentric rings, two silver and two gold plated, polished to a mirror finish; the mysterious black Swarovski pearl soars deep within each sparkling sphere.
In this necklace, you can see both the structure of the atom and the star system with the planet's. Or a whole galaxy that you wear on your chest.
A special feature of the necklace is a one-piece chain that you can adjust with a sliding silver bead. The maximum chain length is 60 cm.
Weight10.5 gr
Hallmarksterling silver
InlaySwarovski black pearl
Diameter27 mm