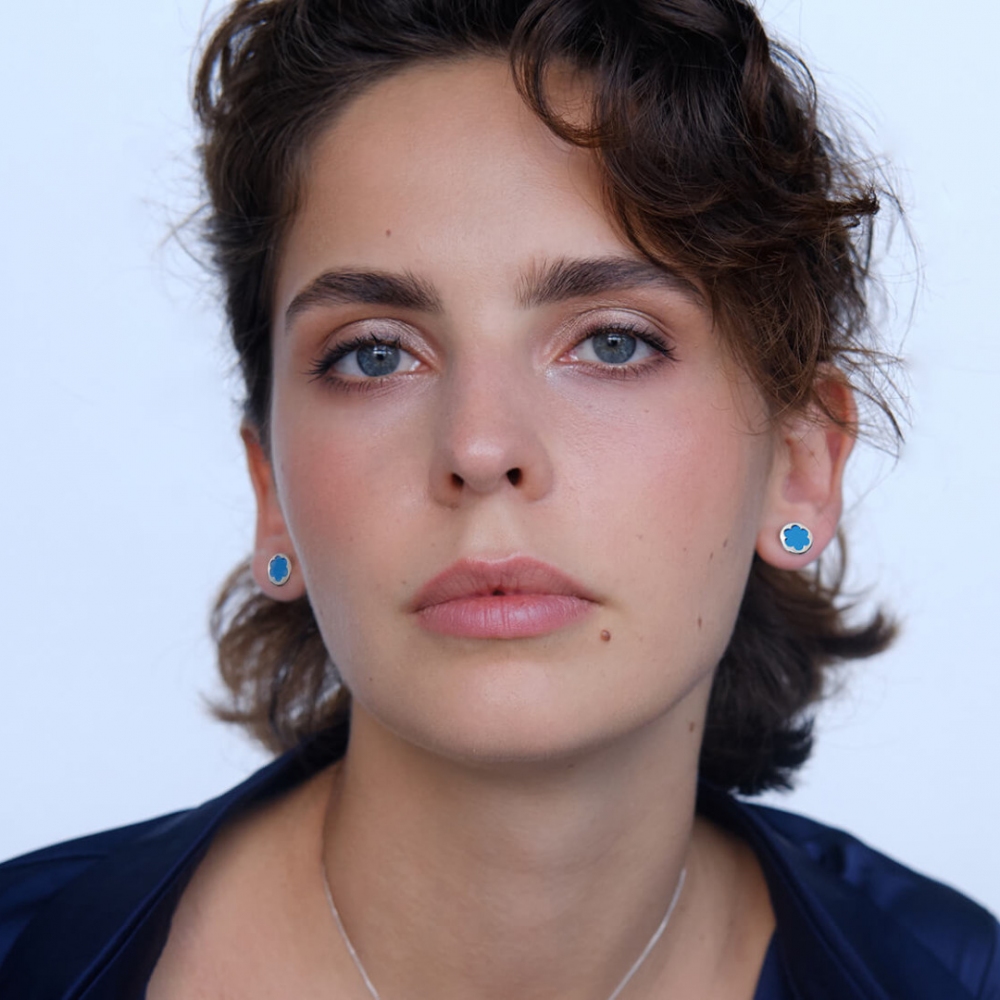 «Gothic Reflections» small studs (azure)
Weightless and hypoallergenic stud earrings made of rhodium plated sterling silver.
Anodized titanium inlay with unusual "velvety" texture.
You can choose the color of the inlay: azure, magenta or aquamarine
Weight1.6 gr
Hallmark925
Inlaytitanium
Diameter10 mm
The most beautiful "gothic roses" of the Duomo di Milano are the stained-glass windows of the Old and New Testaments on the eastern (rear) facade of the cathedral. They are beautiful both outside and inside! To see how they shine, you have to go through the cathedral, behind the main altar. Accent your image with an unexpected "greeting" from the capital of European fashion – "Milano" pendant with it's stylish lace of the Duomo gothic rose's pattern. After all, not only underwear can be lacy ;).
The shape and the structure of this "Gothic Rose" found the smoothed reflection in sterling silver frame, while the overall tone of the stained glass is repeated with the color of a titanium insert, with golden "sun" in the center, deep blue "sky" around it and blue "horizon" along the circumference. Titanium is hand-worked and painted by electrochemical anodizing. Its mirror-polished surface reflects the light.
TO WHOLE COLLECTION GOTHIC REFLECTIONS