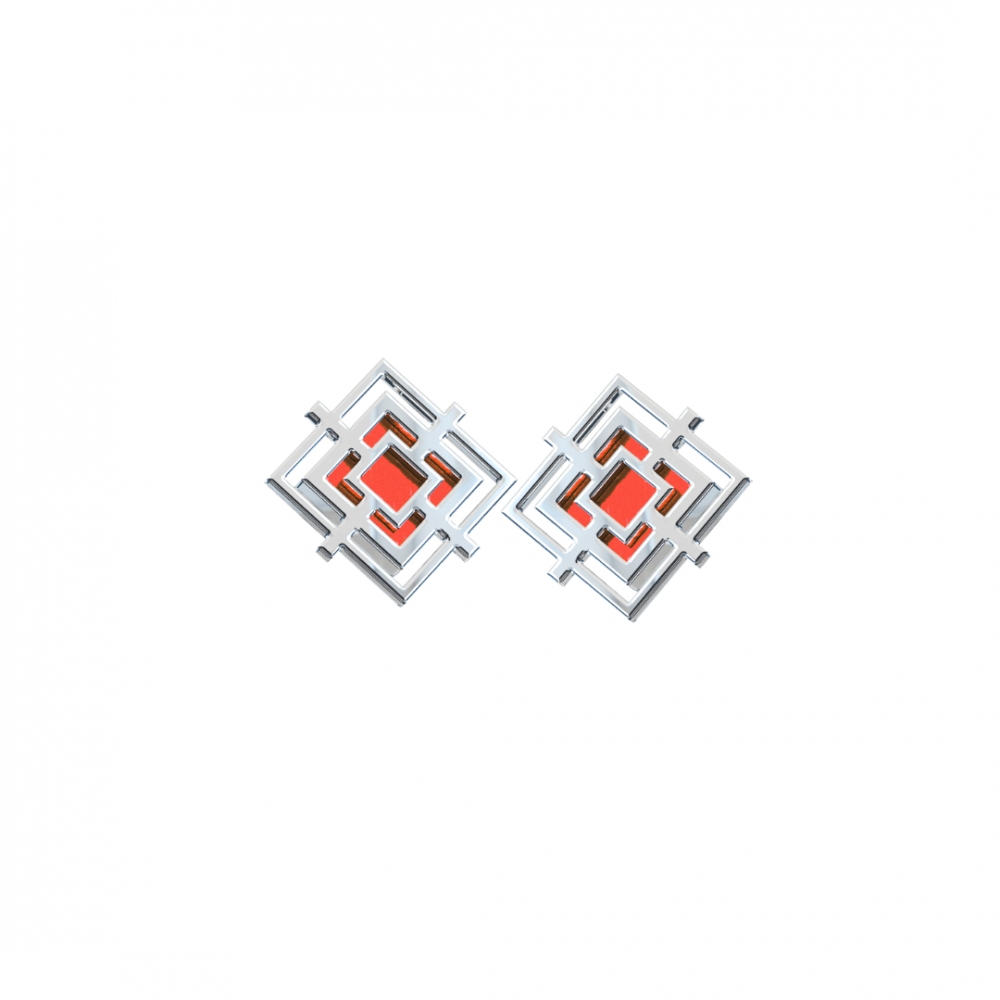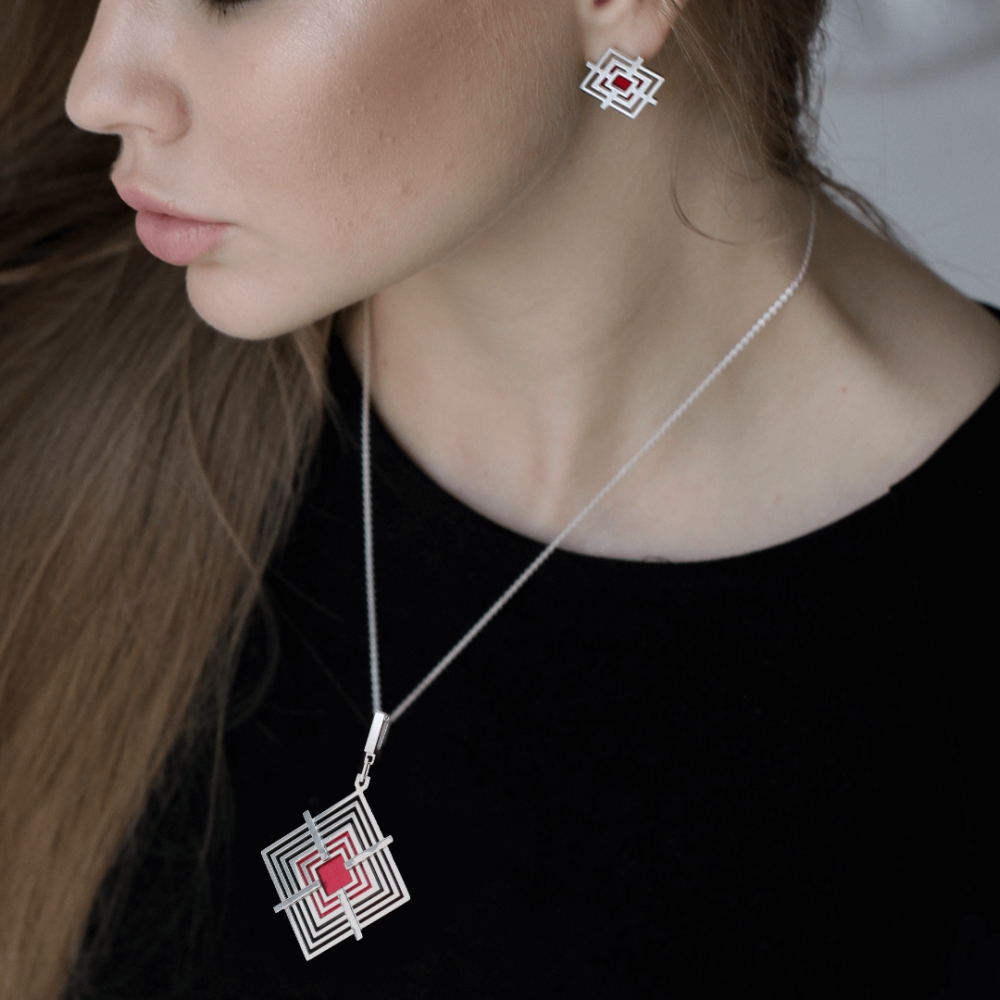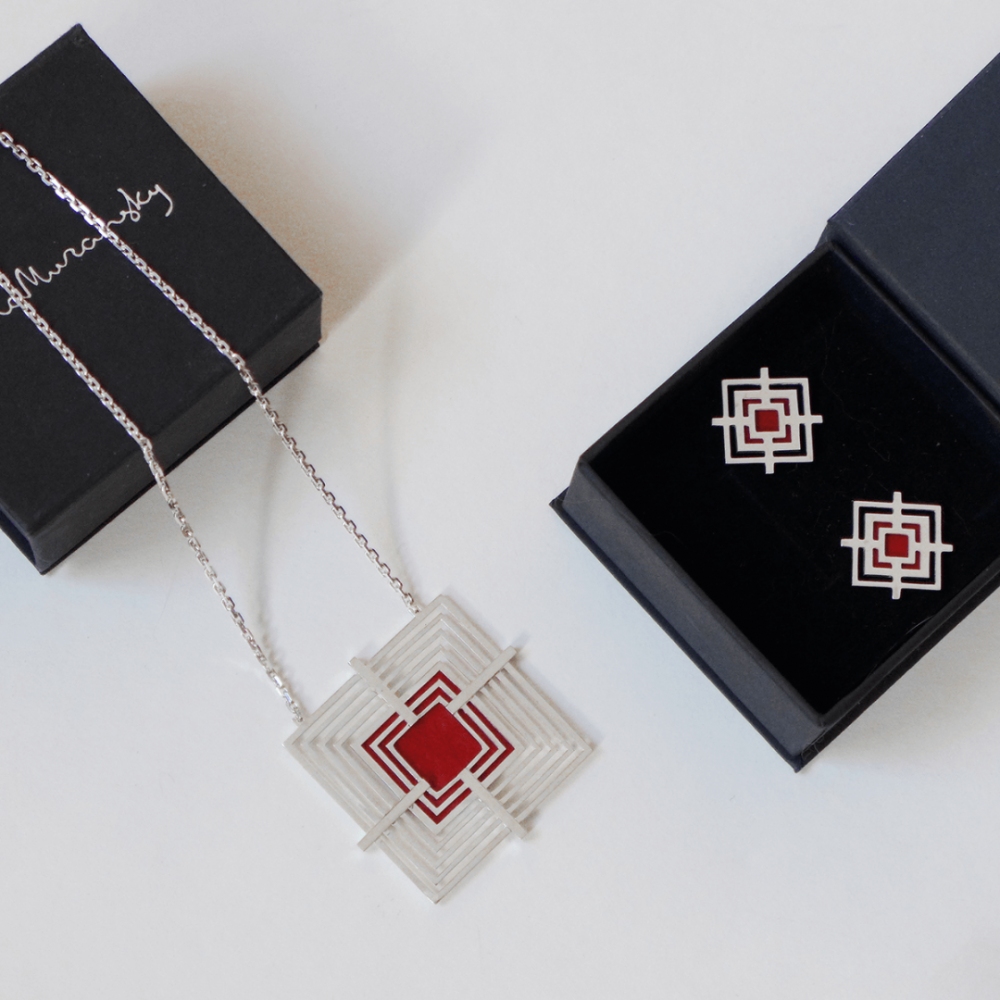 "Proun 4" stud earrings
Nice and neat jewerly for every day. You can wear it as it is, or you can combine a stud in an asymmetrical set with a "Proun" earring.
Sterling silver, rhodium plated.
Inlay: anodized aluminum (valiant poppy).
Weight4 gr
Hallmark925
Inlayanodized aluminum
The artist and architect El Lissitsky was the first to figure out how to translate simple and clean forms of abstract art into volume - as they would say today, in 3D. "The canvas has become too small for me," Lissitsky wrote. - And I created Proun – Project of the statement of new". Proun is abstract painting, wich looks like architectural graphics. This is an equilibrium of geometrical bodies, either standing on a solid foundation, or floating in space. Proun is "a world-building that is capable of self-development. This is an artistic text, leaving room for many perceptions and extensions".
TO WHOLE COLLECTION SUPREMUS