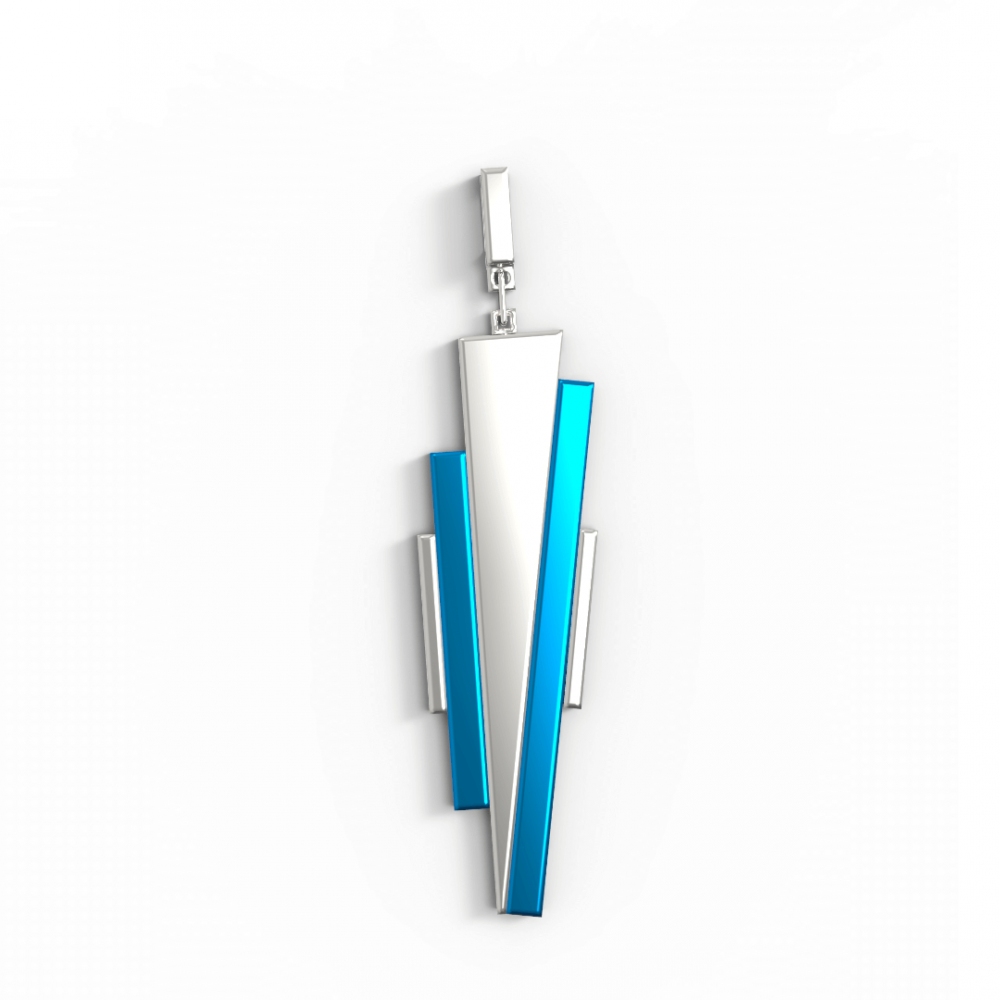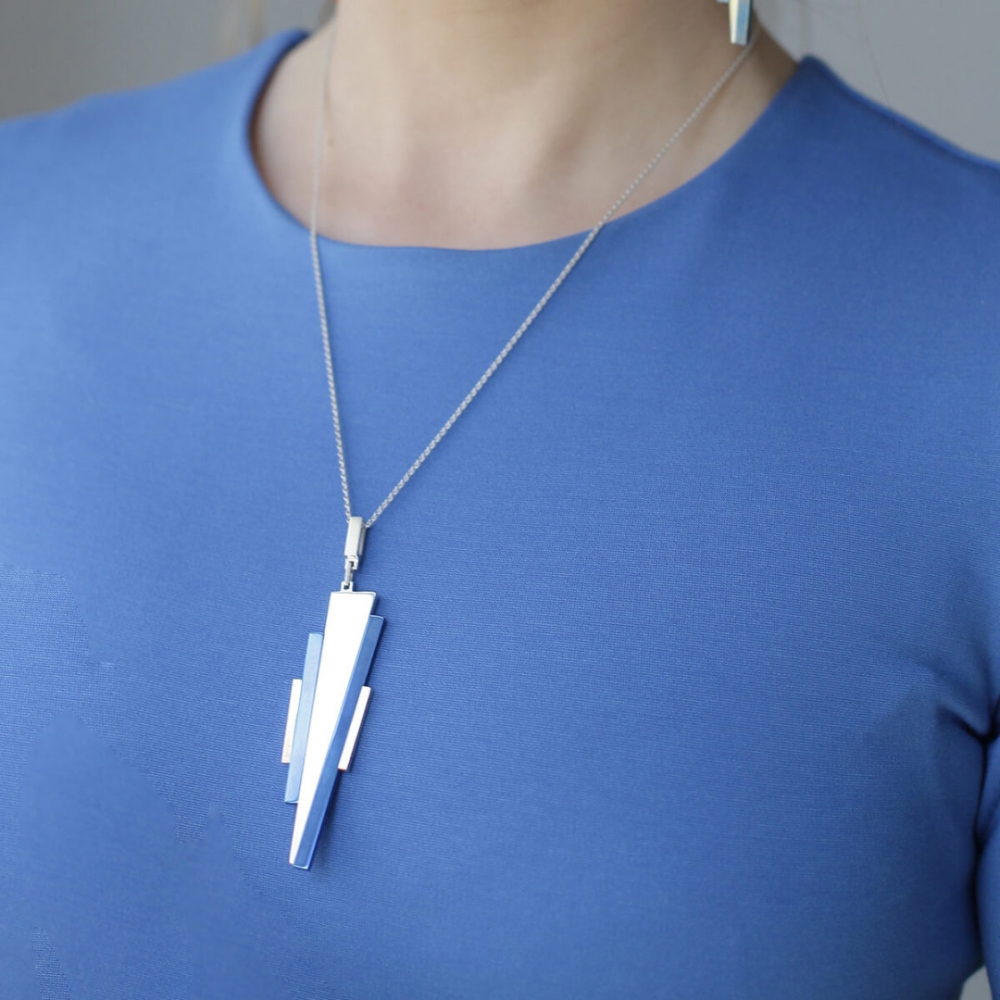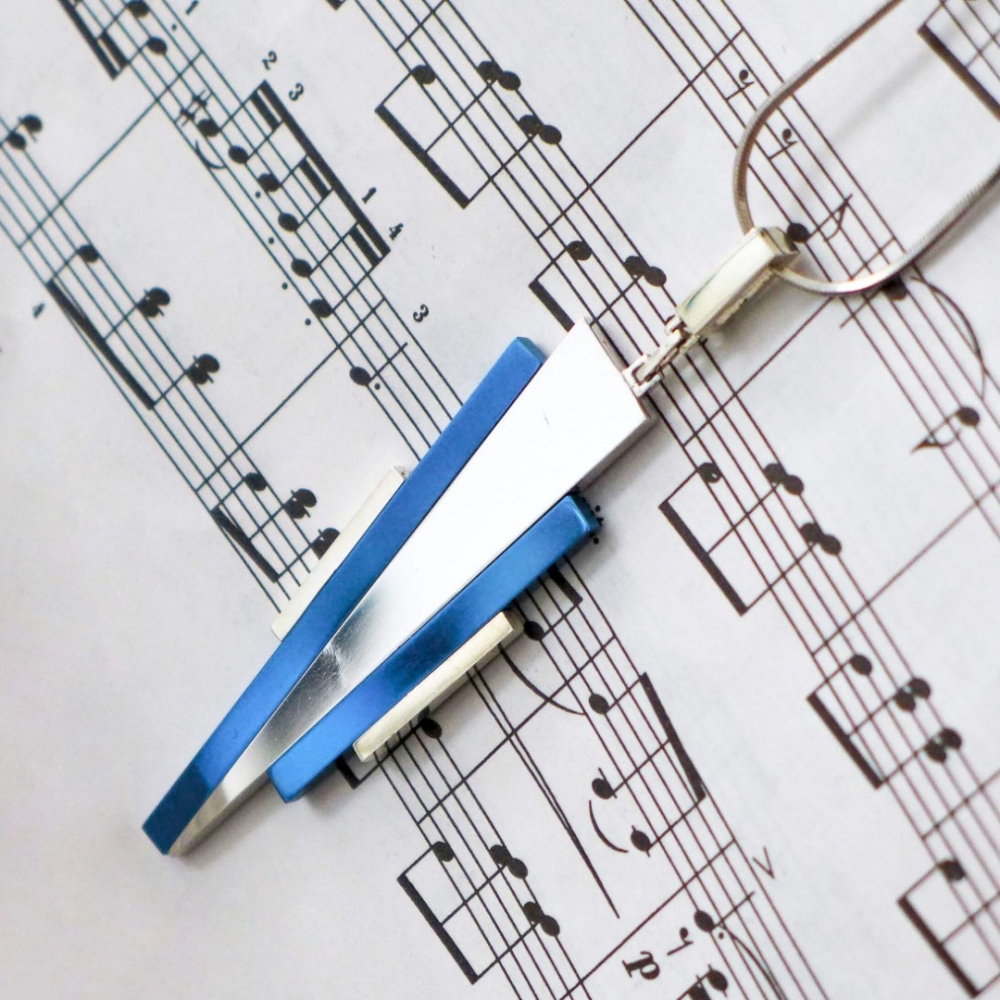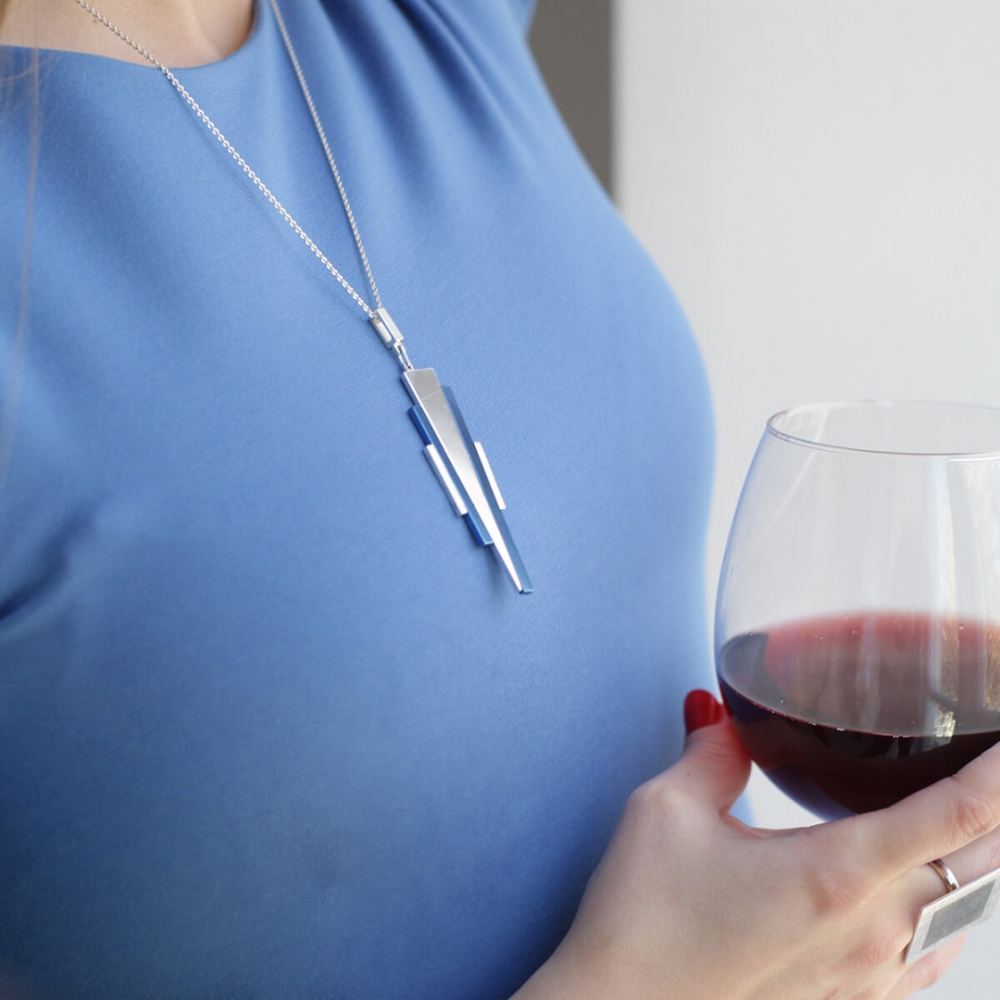 "Opus" pendant
Large pendant to create a sublime look. Ideal for visiting exhibitions, concerts, premieres, etc. An exquisite piece of jewelry whose shape "sounds" like music.
Sterling silver, rhodium plated.
Anodized titanium
Weight12.5 gr
Hallmark925
Inlayanodized titanium
"There is a crack in our soul, and if you can touch the soul, it sounds like a cracked precious vase found in the depths of the earth". Russian artist Wassily Kandinsky knew how colors sound, and heard them like music. Music is the most abstract of all arts. It shows nothing concrete, but it wakes up our imagination. As notes add up to melody, so Kandinsky's colors and forms add up to "sounding" pictures. "The color is the key; the eye is the hammer; the soul is a multi-stringed grand piano. An artist is a hand that, with this or that key, vibrates the human soul".
TO WHOLE COLLECTION SUPREMUS